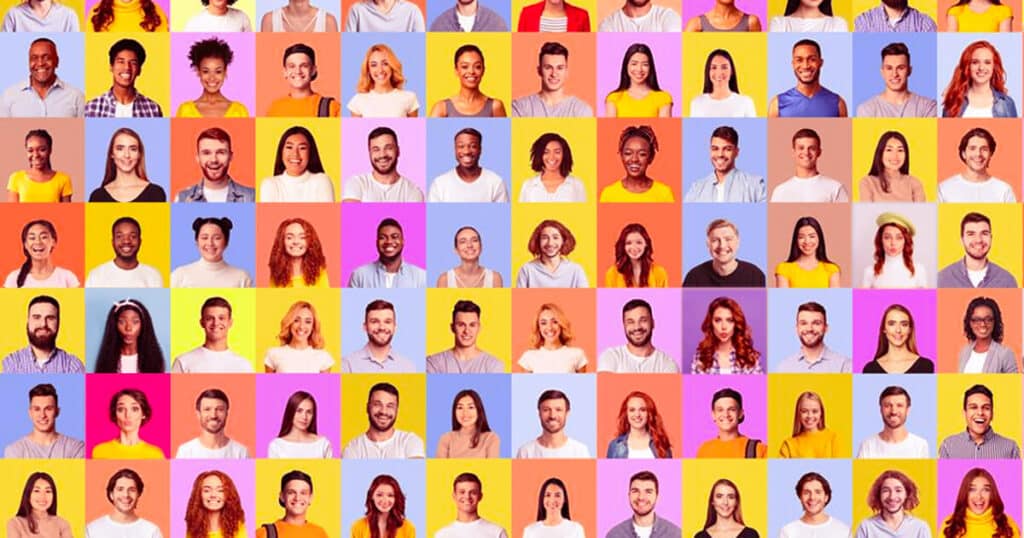 We go the extra mile to turn our clients into fans. Here's what people are saying about us! Superheroes Gears has made happy clients all over the world and we are proud to share some of our experiences with you.
Superheroes Gears
Average rating:
105 reviews
Dec 5, 2022
Jacket is one size too large
So I was happy with 3/4 of the goods I got. They appear to be of high quality, are cozy, and arrived in wonderful shape! I wanted to return a jacket I ordered since it was one size too large, but the return shipping from China makes it quite expensive to do so. I was aware that they did not offer return labels, but if I had known they shipped from China, I would have given my order some serious thinking.
Nov 30, 2022
If I could give MORE than 5 stars
If I could give MORE than 5 stars I would. The team at Superheroes Gears is excellent! I had a rather complicated order…with 13 items and multiple garment styles…and they handled it with ease. Not only that, my group had some item changes, and they were super helpful with making EVERY request happen. Thank you very much for all of your help. I recommend this website to everyone I run into.
Nov 29, 2022
Amazing Quality and Customer Service
The clothing is not only super cool but great quality! I ordered many hoodies and they are very comfy and do a great job of keeping me warm. They are also incredibly soft. The customer service is also the best I have ever experienced. Kevin reached out to me to check in on my order and was incredibly kind and responsive. I will definitely be purchasing from SHG in the future!
Nov 28, 2022
Arrived quickly
Arrived quickly, good quality but sizes slightly smaller than other companies
Nov 25, 2022
Great hero sweatshirts!!!
My ten-year-old wears this batman beyond sweatshirt so much, we bought two. He loves the color, the comfort, and the fit. We also bought one iron man suit in grey. The design quality of these sweaters is so good. It's unique and I cant find this type of sweaters in a mall or in local area here in our place. Would definitely buy here again but at that time, it's for myself haha
Nov 24, 2022
Great Design
It has amazing graphics, but it's quite large for me. I got an XL and it's kinda big for my son. So, it's not really a winter jacket. My kid will be delighted that it is Marvel, but he will be unable to put it on.
Nov 23, 2022
This place is great
Both the product and the pricing are excellent. It's quick and simple to ship. They don't have enough choice in my size, which is the only reason they didn't earn five ratings.
Nov 22, 2022
Satisfaction with this website
I like the Superheroes Gears website for its accessibility it is well set out and clear. I have bought two shirts so far and am very happy with them.

They were delivered within 19 days and were well-packed.



Thank you team.
Nov 21, 2022
The customer service assistance was on point
The customer service was great and very

Professional and knowledgeable
Nov 17, 2022
If you love lol you must get it
I ordered this League of Legends khazix action figure for my birthday. It came in a handsome package and looks very professional. There are no obvious defects and the character details are clear. Looks and feels very well made and looks exactly like the pictures and the colors are true and accurate. Very cool, very impressive collectible, I highly recommend it!
Nov 17, 2022
Awesome Marvel Design
These marvel sweatshirts were so lovely and reasonable that my boyfriend and I bought them! A lot less expensive choice than purchasing other Marvel merch online. They're fantastic, and they fit wonderfully!
Nov 16, 2022
Good quality
I bought this shirt as a pump cover for the gym and therefore I got a way bigger size, however, it still feels perfect. May buy another for normal day wear.
Nov 15, 2022
Great service and quick turnaround
Great service and quick turnaround! I have used Super Heroes Gears multiple times and won't use anyone else now for my gaming and marvel apparel needs.
Nov 14, 2022
Perfect experience
Across the board, I was happy with every aspect of my experience - customer service, artwork, product, production time, and shipping. As I result, I have shared your site with my friends.
Nov 11, 2022
Comfy boxers
I love the Among us boxer briefs since these designs are really hard to find and expensive. I tried these and bougt 4 other designs. These are great. Very Comfy. The shipping time only takes time. But they're still a 4 star. Very happy.
Nov 10, 2022
Cozy Iron Man Hoodie
This Iron Man hoodie is soft and comfortable. It's very durable as well. Can't wait to have the other merch I ordered last week.
Nov 9, 2022
Overall Good Experience
I had some issues purchasing the item I wanted but their customer service helped me fix it before finalizing the order. The website interface is quite good and the buying steps can be followed easily. Overall, I am pleased with the transaction.
Nov 8, 2022
slight inconvenience
I am giving a 3 star rating because the Avengers shirt I received had loose stitching that I needed to resow because they were hanging loosely. It's my third order and my previous orders turned out great. I guess I was unlucky with the item I got. I'll still give them a chance and see if my next order will turn out great again.
Nov 7, 2022
These sweats are the BEST
These sweats are the BEST, most comfortable, warmest sweatpants ever. They are so well made. After wearing them, I ordered another pair for my girlfriend so we can get a matching outfit.
Nov 4, 2022
Ooh, that's going on a highlight reel for sure!!
I really love the valorant logo esports baseball jersey that I bought weeks ago. Good thing it arrived before I went to a valorant esports tournament in our area. People are impressed and they are asking me where I got it. 10/10 would recommend this store. Can't wait to see more valorant inspired designs in your store!!
Nov 3, 2022
Spidey
I love the red and the way it looks on my phone! I love spider-man and it's a great purchase! I will edit my review once I tested how durable this case is.
Nov 2, 2022
My Son Loves His New Bed Cover
My 10-year-old son loves his new bed cover and so do I! Overwatch is his favorite game now. The design looks good. This was an excellent purchase!
Nov 1, 2022
Great products! Great service!
good customer service and very responsive to needs.. well done product as well.
Oct 31, 2022
Cute but print placement was off
The Harley Quinn leggings were adorable. They are print specific and as such could have used better placement during the cutting process which is why I took a star away. Because of this, they weren't quite as to my liking as they looked in the photograph. They are still comfy though.
Oct 28, 2022
Great quality backpack
Great quality backpack and beautiful designs! My kiddos love these, they really love Sonic The Hedgehog! Lots of pockets for their goodies! We use for school but could also see using for our next travel. Overall, I am really impressed with this backpack I purchased for my two son.
Oct 27, 2022
Husband's Favorite Shirt
This shirt turned out to be a great purchase. It fit my husband very well and has turned into one of his favorites.
Oct 26, 2022
Great Quality
I'm a Zelda fan. I kept on searching for shops that sell this merch and lucky to find this store. I bought jogger pants and a shirt which both arrived on time. The quality is good and comfy to wear.
Oct 25, 2022
Nothing is as important as customer service
Nothing is as important as customer service. SHG has it all. Patience and options, respect for the customer's time. Mine. Speed of production to standards that have made me send recommendations to all I know when I hear they want what SHG offers.

I'll be back.
Oct 24, 2022
The cosplay jacket came out nicely
The jacket came out better than expected. The processing time was decent, especially since we were up against the holidays. The site was extremely easy to navigate, I will definitely wear these for Halloween
Oct 21, 2022
Nice shirt but...
Nice iron man t-shirt, I was excited to receive my item but I'm so disappointed when it arrived. There are stains on the shirt and I didn't removed all of it completely after washing so many times (well at least it's not that visible anymore). I'm glad that the customer service is responsive and they offered me coupons for my next purchases. Hope this will not happen again.
Oct 19, 2022
Great Gift For Nintendo Fan
My brother really liked the fit and quality of the shirt. It's nice and soft. The design is nice as well! Haven't washed it yet so not sure how long the logo will hold up.
Oct 18, 2022
Efficient and Effective
It was a true pleasure working with the SHG Team. Hard to find superhero outfits that are equally good and affordable. Top quality products with great craftsmanship. Very pleased with the product consistency and quick service. Highly recommended.
Oct 17, 2022
The shirts are great - delivery less so
The shirts are great if they are like the ones I have from 3 years ago. I will try them tomorrow. I was very upset by the delivery to an access point and not to my home.
While the customer service rep was very nice, the area was one I was not happy to be in alone, and asked my husband to go with me.
Oct 14, 2022
Fit great!
Bought a black panther kid sweatshirt as a birthday present for my twin sons. They are very soft. I ordered a little large so my boys could grow into them but they are true to size. I have washed them twice and they have not shrunk or faded. Great sweatshirts!
Oct 13, 2022
Dope Design
Recently bought a Final Fantasy baseball jersey and I was disappointed since it arrived a couple of days late. But overall, the design and print was good and fit well.
Oct 12, 2022
Very Pleased With This Purchase
Very pleased with this purchase. My grandson loves Spiderman, so when I saw this set, I had to buy it for him. The material is comfortable and the set looks to be well made and durable. Will be purchasing another set for my other grandchild.
Oct 11, 2022
Near perfect experience
The shirts are soft + the design came out great. They are a little longer than we prefer, but otherwise no negatives!

You offer a good selection of designs.
Oct 10, 2022
Exceptional Performance
As always the team at Super Heroes Gears has done a fantastic job. From making fantastic products to correcting the proof to the delivery in time for our holiday.
Oct 6, 2022
Decent Joggers
I got this cool Jogger for my husband and he loves it! It's super comfortable and lightweight. He asked me to buy him a new pair again.
Oct 5, 2022
Great Colors And Well Made
These Marvel sweatshirts are vibrant and true to size. I will definitely be buying a few more once I wash them and see if they fade. Overall, I am pleased beyond expectation!! I'll follow up after I wash them.