10 Free-To-Play Downloadable EPIC PC Games In 2020
Living in this modernized era of the Internet wonders, everyone all has their own chances of getting something free. After all, we all love the free stuff. This case is even more resonating when we are talking about PC games. Of course, unlike the other platforms such as Play Station or Xbox that built their very own ecosystems for free games by releasing PlayStation Plus or Xbox Games with Gold, things are indeed much more different if we are talking about PC gaming. All of the best PC free games have a quite different approach.
All the best of the free games are usually available from GOG, Steam, or even the dreadful Origin client of EA. This is in fact due to the huge popularity that the free titles are enjoying. In fact, the Epic Games Store will be giving you a free indie game every couple of weeks to draw in more users. Due to this, there are currently quite a humongous number of free games for you to dive in on the Internet. However, due to the nature of free-to-play games, there are actually only a few of those games that you can thoroughly enjoy without encountering some issue. Thus, I would like to introduce you to this list of the 10 Free-To-Play Downloadable EPIC PC Games In 2020.
1. Fortnite Battle Royale
At the moment, there is, in fact, no other genre that is as popular as the Battle Royale. They are enjoying a level of popularity that may even surpass the popularity of the MOBA genre at its peak. Thus, it is only natural that there are quite a lot of games recently released in this genre. However, there is none that has managed to perfect every single aspect like the way Epic Games did with Fortnite Battle Royale.
2. Dota 2
While it is indeed true that the Universe of DotA is initially derived from a mod for Warcraft 3, DotA 2 is in fact undeniably its own entity. The top-down MOBA is surely as worthy to be the sequel of DotA, the genre definer of the MOBA genre. You should not expect a warm welcome when trying out this game nor a relatively easy learning curve. After all, the game made its name thanks to the incredibly sophisticated mechanics.
3. League of Legends
Just like DotA 2, League of Legends is another game that is inspired by the legendary mod for Warcraft 3, Defense of the Ancient. That is if you overlook the fact that at one point it was undeniably the very most popular game on the whole world. The game offers you quite an aggressive gameplay experience. However, it also rewards you heartily for careful tactics as well as great teamwork. There is no way that you can master the game in a short time, but you certainly can have fun with it right after clicking the Play button.
4. Planetside 2
Before we are all pampered by the insane graphics and gameplay of the Destiny series, there was Planetside 2. This game is all-out epic first-person battler so unbelievable that you may have to give yourself a pinch each time you load it so that you can believe that it really is free. While there are of course purchases in-game, you can still be useful in the biggest battles with just the default equipment.
5. Path of Exile
I am pretty sure that there are more people in this world knowing about Diablo than those who don't. After all, it single-handedly made the dungeon crawler as well as hack-n'-slash genres become as popular as they are today. PoE is in truth a love letter to that legendary game, with gameplay mechanics and graphics that are even more like a sequel to Diablo than Diablo III. If you are tired from grinding all the time in Diablo III, why don't you check this out?
6. Hearthstone: Heroes of Warcraft
If you are a fan of Magic the Gathering, I am quite sure that you must have heard of this game. After all, Hearthstone: Heroes of Warcraft is Blizzard's successful attempt at building a free and online version of the classic card game. Just like one would expect from the gaming giant, the game is truly awesome, as it lacks the horrifying learning curve one would expect from any kind of online fantasy card game.
7. Star Wars: The Old Republic
Exchanging place with the old Star Wars Galaxies, Star Wars: The Old Republic was not free initially. However, just like every MMORPG before that has come before it, the game has turned to adopt the model of free-to-play. If you would like to have a daily dose of Sith kicks, then there is none more appropriate for you than this game. The game can offer you a quite unique look into the Universe of Star Wars from many different perspectives.
8. Forza Motorsport 6 Apex
Back when Phil Spencer, the head of Xbox, said that he would bring the very best franchises on the console to PC, he was not kidding at all. Among those titans of gaming series, there was Forza Motorsport. The game series can feel like some sort of arcade offshoot for the biggest rivals on PlayStation. However, the series is just consistently better in every aspect. Forza Motorsport 6 Apex, in particular, brings out the best aspect of this series.
9. Killer Instinct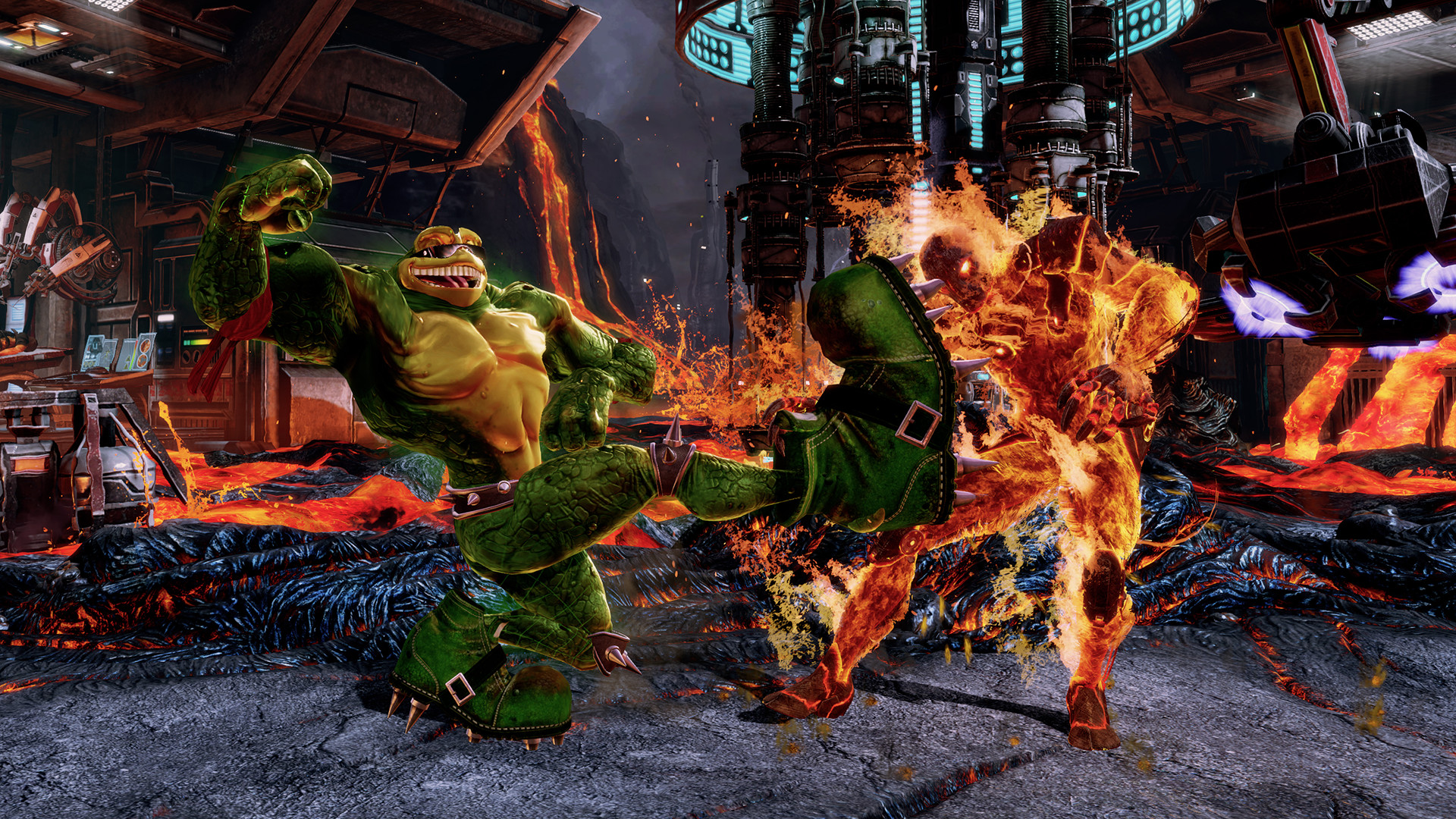 The classic fighting series from Rare may not be as big of a household name as it once was. However, the fact that they allow you to play one character completely free is still nonetheless enticing. In addition, Killer Instinct makes sure that you can purchase characters through downloadable content. Thus, you will never have to give out a bunch of cash for a character that you will never play. Furthermore, the game is essentially Super Smash Bros. for all the Xbox fans.
10. World of Tanks
World Of Tanks is indeed a different take on the popular MMO genre, as you can clearly see from the title. The game focuses around multiplayer massive action that is completely team-based. You will be offered a quite humongous war machine range so that you can power through the awaiting battles. New players will find that the game is quite easy to jump in right away. The system of ugrading gives the player a personalized sense, but being surrounded by literally an army will always keep reminding you that a loner will never survive the battlefield.